MS/HS Library Media Center
Need help finding a Book?
Click the Button Below to Search our Library Catalog.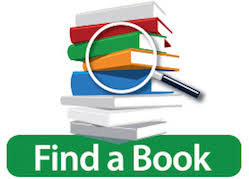 ---
What is our mission?
The mission of the DC West MS/HS Library is to foster a love of reading and collaboration in a warm, supportive environment where students and staff can think critically, take risks, and build information literacy skills.

We are committed to providing students with a foundation in research, information technology, and digital citizenship. We hope students will be inspired to become lifelong learners who are able to utilize information to ignite their creativity and individual curiosities. ​


HS/MS Library Hours

Monday - Thursday

7:45 AM - 3:45 PM

Friday

7:45 AM - 2:25 PM
How many books may you check out?
Students may check out 1 book at a time and keep it for 2 weeks.



Jennifer Webster -
MS/HS Library/Media Specialist & MS Yearbook Advisor.
(Mrs. Webster is in the Library from 11:45 AM -3:45 PM)

Colleen Sammartino - MS/HS Library Paraprofessional.
(Ms. Sammartino is in the Library from 7:45-11:45 AM)


Click here for the Media & Research Skills Class Website.

Click here to access the MS/HS Web & Research Links.