Jesse Hays
Jesse Hays - Waterloo High School – Class of 1997
Athletic Hall of Fame Induction 2017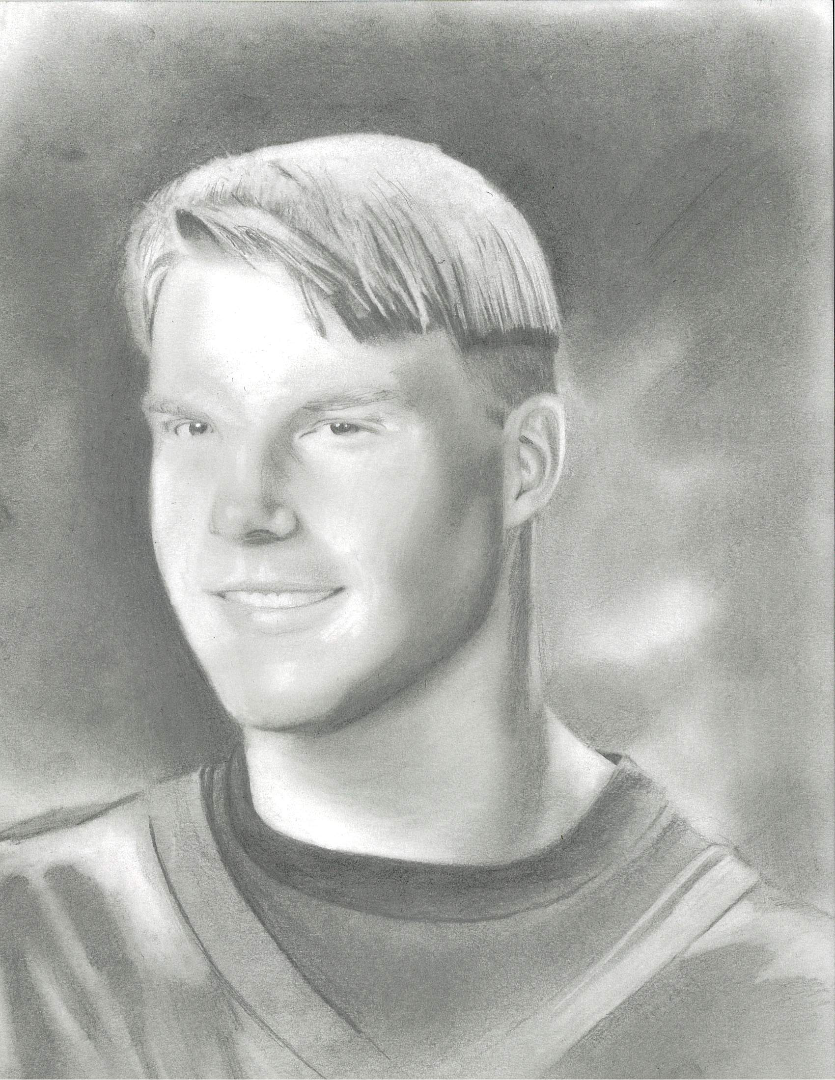 Jesse Hays was an integral part of a great run of successful athletic programs at Waterloo High School in the mid to late 90s. He was a four-year letter winner in football, basketball, and track, and he was named the Waterloo High School Male Athlete of the Year after both his junior and senior campaigns. Head Waterloo track coach Gib Hall said, "When I think back through twenty-five years of coaching high school sports, Jesse Hays was the gold standard as an athlete, student, and person.
Although Jesse was a tremendous all-around athlete, the gridiron was where his star shined the brightest. He was an East Central Nebraska Conference first team selection all four years of high school. He also was named to the Omaha World Herald, Lincoln Journal Star, Fremont Tribune, and Huskerland Prep all-star teams as a defensive back, linebacker, or punter after his junior and senior seasons. On September 26, 1996, Jesse led Waterloo to a victory over the rival Leigh Panthers. He rushed for 255 yards and 4 touchdowns, had 4 receptions for 51 yards and a touchdown, made 17 tackles, and recorded a 58-yard punt in a 52-42 victory. Later in the same season versus Brownell Talbot, Jesse rushed for 214 yards and scored six touchdowns including the game winner in overtime. Football coach Darin Ahrens stated, "Jesse was a hard-nosed, intelligent football player. He was all-out, all the time and liked the pressure to be on him when the game was on the line. Waterloo qualified for the playoffs for the first time after Jesse's junior season and Jesse was a big reason why."
Jesse was also a standout athlete in track and field and Legion baseball. He qualified for the state track meet multiple times and was a member of the Waterloo record-setting 400 and 3200-meter relays. His most memorable sports moment was winning the Nebraska Legion Baseball Class C and All Class Championships in 1994 for Waterloo-Valley Post 58. Despite all of the personal accolades and individual success, Jesse always put the team ahead of himself. Teammate Jason Gernstein said, "Jesse was the ultimate teammate and leader. He was a great example to his peers and a role model to younger kids."
After high school, Jesse headed to Midland Lutheran College, played baseball, and earned his degree in elementary education in 2001. The family recently moved from Scottsbluff to Beatrice where Jesse is a personal trainer and his wife Wendy is an OBGYN at Beatrice Community Hospital. They have one daughter, Maya, who is a freshman at Beatrice High School. Please welcome JESSE HAYS to the Douglas County West Athletic Hall-of-Fame!