Eric Hays
Eric Hays - Waterloo High School – Class of 1993
Athletic Hall of Fame Induction 2017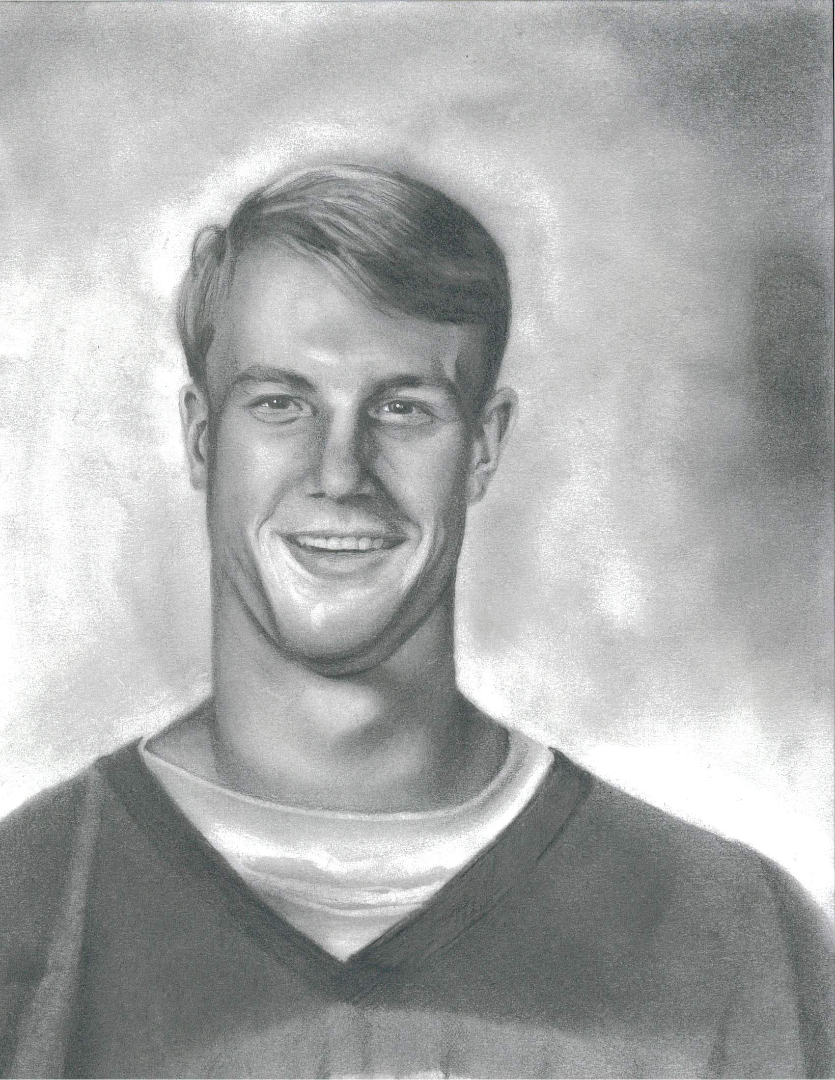 Eric Hays was a multi-sport standout for the Waterloo Panthers during the early 1990s. He collected twelve letters in high school competing in football (4), basketball (4), track (3), and baseball (1). He was also awarded the Waterloo Athlete-Of-The-Year four years in a row. Former head Waterloo basketball coach Ron Michael said, "Eric always went 100 miles per hour and would do anything to help the team win. I didn't have to say much. Eric practiced and played with his hair on fire and demanded the same from his teammates! His talent and leadership lifted our athletic programs to new heights."
While at Waterloo High School, Eric was a highly decorated basketball and track athlete. He was selected first team East Central Nebraska Conference, All Post-Gazette, and Honorable Mention All-State in basketball after both his junior and senior seasons. He posted a single game record of 38 points during a game against Nebraska City Lourdes his senior year. In track, he set Waterloo school records in the 100 meters (11.1) and 300 hurdles (41.3). He ran both events at the state track meet medaling in the 300 hurdles.
Under the Friday night lights, Eric lit up the scoreboard and opponents as an ultra-competitive running back and defensive back. Teammate Bob McEvoy stated, "Eric could do things on the field that would change the course of a game in a single play. You always knew it was only a matter of time until he made something special happen. Whether it was a long run or big hit, Eric was THE difference maker on our team." He was a 1000-yard rusher in his senior season and ran for a single-game high 255 yards against Anselmo-Merna. After his junior & senior campaigns, Eric was selected first team all ECNC, All Post-Gazette first team, Huskerland all-region, and honorable mention all-state. Former Waterloo football coach Dave Bottrell said, "Eric was a 4-year starter and 'gamer' that always rose to the occasion. He was the ultimate playmaker in all three phases of the game. He played his best ball in our biggest games."
Eric described his most memorable high school sports moment as "having the opportunity to represent my school, my community, and eastern Nebraska in the 1993 8-man all star game with my best friend and fellow Waterloo Panther Bob McEvoy. Waterloo was the only school with two representatives selected to the East Squad. It was a fitting way to end my high school career and an honor to walk off the field one last time with McEvoy and an East win!"
After high school, Eric attended Colby Community College in Kansas and was a member of the baseball team. He finished his education at Dana College in Blair and competed in football during his final two years. Eric is married to wife Corissa and they have three boys, Caden, Spencer, and Eli. He currently works as the Technical Project Manager at West Corporation in Omaha. Eric has also been an assistant coach for the DC West Football Team for the last four years. Please help welcome Waterloo Panther ERIC HAYS to the DC West Hall of Fame!