Whit Smith
Whit Smith - Waterloo High School – Class of 2001
Athletic Hall of Fame Induction 2019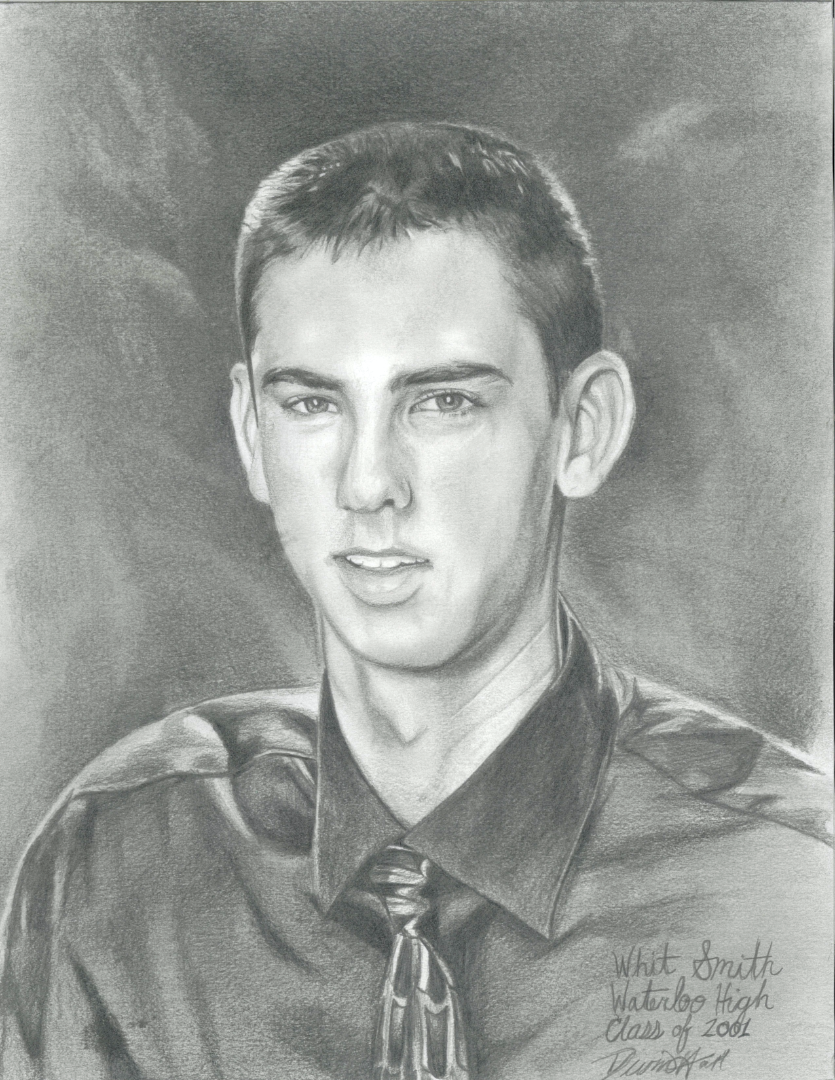 Whit Smith was a standout basketball and track athlete for the Waterloo Panthers in the late 1990s and early 2000s. He was a four-year varsity letter winner in both basketball and track during his star-studded high school career. Former Waterloo Head Basketball Ron Michael stated, "Whit was a special type of athlete that doesn't come along very often in a coach's career. Obviously, he was 6'8" so that helped, but his ability to run the floor and jump out of the gym made him a really special 'big man.' During the state semi-finals in 2001, Whit cut his hand on the backboard blocking a shot. I told Coach Pralle to tape him up fast because we need him in the game to have a chance. Whit brought us back from being down 10 in the fourth quarter. Unfortunately, Ewing hit a buzzer-beater to beat us that day, but Whit's performance was a key to our success all season."
Whit was named first team All East Central Conference and first team Class D All State in basketball his senior year. He also qualified for the state track meet his junior and senior years in the high jump. He still holds the state Class D record in the high jump at 6' 8.5." Whit won the 2001 Class D state high jump championship with this jump.
Former Waterloo Head Track Coach Gib Hall stated, "Whit was a quiet person and really was satisfied to fly under the radar. However, when you are as athletically gifted as Whit was, it was hard to go unnoticed. He was obviously a major factor in our team success over his four years, including a team state runner up finish in 2000. Whit was truly an elite athlete. His state record still stands today almost twenty years later."
After high school, Whit went on to participate in track and field and study fitness management at Midland University in Fremont. While there, he won a total of six (3 indoor and 3 outdoor) NAIA high jump national championships. His best collegiate jump was 7'3" in 2004. This still stands as a Midland school record today. Whit currently works at OPPD and has been married to his wife Sarah for 12 years. Whit and Sarah reside in Tekamah, Nebraska and have three sons: Chistopher (10), Keegan (7), and Conner (4).